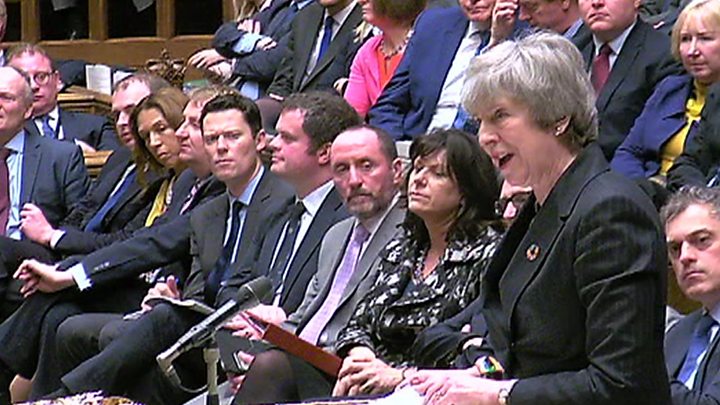 The Brexit secretary has played down a report that Theresa May could force MPs to choose between backing her deal or accepting a delay to EU withdrawal.
ITV News said chief UK negotiator Olly Robbins was overheard in a Brussels bar saying the EU was likely to allow an extension to the Brexit process.
But Brexit Secretary Stephen Barclay said this did not reflect government policy.
The government is committed to Britain leaving the EU on 29 March, he added.
His comments come after Theresa May set out plans to bypass Commons rules in order to get a Brexit deal ratified in time.
The prime minister told MPs she would lift a requirement for a 21-day period before any vote to approve an international treaty.
The move opens up the possibility she could delay the final Brexit vote until days before the UK is due to leave the EU.
No 10 insists Mrs May will hold a vote on her deal as soon as possible.
But Jeremy Corbyn accused her of "running down the clock" in an effort to "blackmail" MPs into backing her deal.
Mrs May promised to return to the Commons on 26 February with a further statement – triggering another debate and votes the following day – if a deal has not been secured by that date.
If a deal is agreed, MPs will have a second "meaningful vote", more than a month after Mrs May's deal was rejected in the first one.
Government facing another defeat?
The PM told MPs on Tuesday she was discussing a number of options with the EU to secure legally-binding changes to the backstop – the "insurance policy" designed to avoid the return of customs checkpoints on the Irish border.
These included replacing it with "alternative arrangements", putting a time limit on how long it can stay in place, or a unilateral exit clause so the UK can leave it at a time of its choosing.
MPs are due to vote again on the Brexit process on Thursday in what was expected to be a routine procedure acknowledging the government's efforts.
However, BBC political editor Laura Kuenssberg tweeted that Mrs May could be faced with another defeat, with influential Brexiteers from the European Research Group of Tory backbenchers indicating they will refuse to back the government.
They are angry at being asked to support the PM's motion, which combines the view backed by a majority of MPs last month that the government should seek an alternative to the backstop with a separate move to stop Brexit happening without a formal deal.
Most MPs want to avoid a no-deal scenario, fearing chaos at ports and disruption to business. However, some Brexiteers have played down that prospect, arguing it is a favourable option.
Please upgrade your browser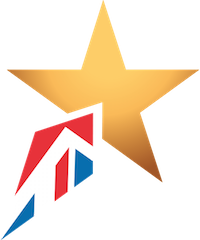 Your guide to Brexit jargon
'Exit in an orderly way'
Former attorney general Dominic Grieve warned that time was running short for the ratification of a deal under the Constitutional Reform and Governance Act.
The Act requires 21 sitting days before the ratification of any international treaty.
But Mrs May responded: "In most circumstances, that period may be important in order for this House to have an opportunity to study that agreement.
"But of course, in this instance MPs will already have debated and approved the agreement as part of the meaningful vote.
"So while we will follow normal procedure if we can, where there is insufficient time remaining following a successful meaningful vote, we will make provision in the Withdrawal Agreement Bill – with Parliament's consent – to ensure that we are able to ratify on time to guarantee our exit in an orderly way."
'Playing for time'
Labour claims Mrs May is planning to delay the final, binding vote on the withdrawal deal she has agreed with the EU until the last possible moment, so that MPs will be faced with a stark choice between her deal and no deal.
The party has tabled an amendment for Thursday that would force the government to come back to Parliament by the end of the month to hold a substantive vote in the Commons on its plan for Brexit.
Mr Corbyn said: "The prime minister is playing for time and playing with people's jobs, our economic security and the future of our industry.
"This week Parliament should set a clear deadline for the government to come forward with its revised deal or give MPs the chance to decide what happens next."
Will May delay Brexit vote to last minute?
As we talked about late on Monday, there has been a sense building in Westminster that the prime minister is, maybe by accident, maybe increasingly by design, looking to almost the last possible minute for the definitive Brexit vote.
While ministers speak publicly of "talks" that must be given time to be completed with the EU, and officials continue to chew over the possibility of the "Malthouse compromise" (remember that? It already seems like months ago that it emerged, blinking, into the Brexit saga) more and more MPs believe it is displacement activity – ministers keeping outwardly busy while they run down the clock.
Early on Tuesday morning, Commons leader Andrea Leadsom did not exactly quash that notion in an interview with the Today programme.
She appeared to open up the possibility that MPs might in the end be asked to vote at a moment of peak jeopardy, and that ministers might be willing to let the matter run that long.
Then, on Tuesday afternoon, the prime minister herself hinted that the government was prepared to do that.
MPs bid to avoid 'final fortnight' decisions
A cross-party group of MPs has said that if there is no deal by 26 February, they will attempt to force the government to reach a decision on Brexit, and whether the UK is leaving without a deal, by mid-March.
The group – including Labour MP Yvette Cooper and Conservative former ministers Sir Oliver Letwin and Nicholas Boles – say they will put down an amendment creating parliamentary time for a bill enforcing a deadline for the prime minister and Parliament.
"This bill creates a parliamentary safeguard to prevent us drifting into no-deal by accident, and to prevent those crucial decisions being left until the final fortnight," Ms Cooper said.
Sir Oliver said: "Any MP who genuinely wants to prevent an under-prepared no-deal Brexit will need to vote for this bill at the end of February.
"It is the only way of giving the House of Commons the time to produce a consensus about a positive way forward if the PM cannot get her deal through by mid-March."
A similar amendment that set a deal deadline of 26 February and suggested the possibility of extending Article 50 was tabled by Ms Cooper and narrowly defeated in the Commons in January.