Meghan Markle and Prince Harry may be gearing up to leave Britain behind after the birth of their firstborn.
Markle, 37, a former American actress who became the Duchess of Sussex when she married the 34-year-old in May 2018, is due to give birth sometime this spring.
PRINCE WILLIAM WANTS PRINCE HARRY, MEGHAN MARKLE 'AS FAR AWAY AS POSSIBLE,' SAYS REPORT
The Sunday Times reported courtiers have drawn up plans to hand the couple a major international job that could see them moving abroad after the child's arrival. The report claims Harry's advisers are working on a "bespoke" role for the royal "rock stars" that will land them most likely in Africa. The surprising gig will combine some work on behalf of the Commonwealth, as well as charity work and a role promoting Britain.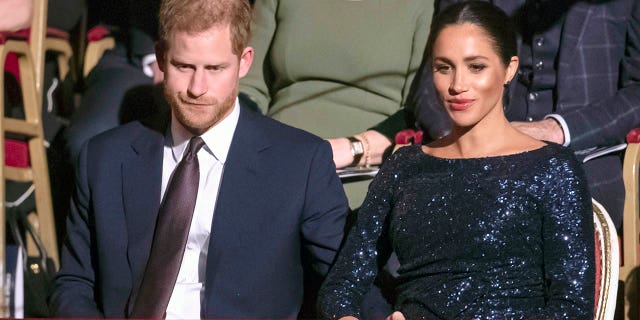 Prince Harry and Meghan Markle.
(Getty)
The U.K.-based publication shared the plan has been drawn up by Sir David Manning, the former British ambassador to the U.S. and special adviser on constitutional and international affairs of Harry and his older brother Prince William.
Lord Geidt, Queen Elizabeth's former private secretary, is also reportedly involved in the discussions. He is chairman of the 93-year-old monarch's Commonwealth Trust, an organization that champions young global leaders. Harry and Markle serve as president and vice president.
The outlet reported the post would give the couple a chance to escape the divisions that have rocked the royal household in recent months all while "harnessing" their global appeal for Britain. Harry also has close links to several African countries and has visited the continent since his teens.
MEGHAN MARKLE, PRINCE HARRY MAY CONSIDER A MALE NANNY, SAYS REPORT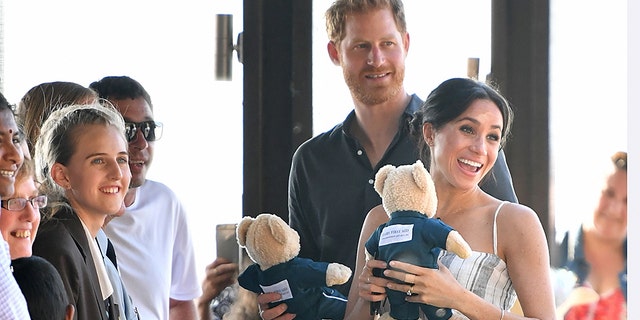 Meghan Markle and Prince Harry have received hundreds of gifts.
(Getty Images)
In 2006, he helped create Sentebale, an organization that aims to work with young people affected by HIV/AIDS. It was set up to honor his mother, Princess Diana. Since then, Harry has made numerous trips to check on the charity's work, as well as arrange fundraising events to support it.
"I have this love of Africa that will never disappear," Prince Harry told ITV in 2016 about his work with Sentebale. "And I hope it carries on with my children as well."
Senior palace officials have also shared a more proper role is needed for Harry as his older brother William, 36, prepares to be the future king of England. It is believed the officials want Harry and Markle as part of the royal "firm" all while giving them the liberty to pursue projects that will enhance their appeal, such as a planned TV series on mental health with Oprah Winfrey. In 2017, Elizabeth also appointed her grandson as a "Commonwealth youth ambassador."
"Discussions are at an early stage, but the plan is to find a new way of using their soft power abilities, most likely in Africa," claimed a palace insider.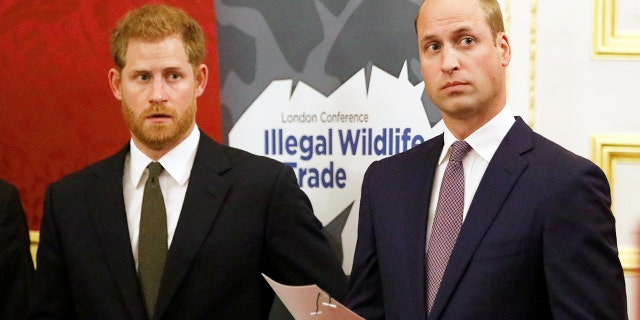 Prince Harry and Prince William are said to be feuding ever since Prince Harry's whirlwind romance with now-wife Meghan Markle began.
(Getty)
MEGHAN MARKLE HAS 'MOVED ON' FROM HER DIFFICULT DAD
"There are discussions in palace circles about, How do we harness Harry and Meghan?" chimed another. "How do you harness this phenomenon that has emerged? You make it productive."
Africa also holds a special place for the pair. It is believed Harry and Markle fell in love while on a trip to Botswana, a country Harry has proudly referred to as his "second home" over the years. The duo also returned to Botswana for Markle's 36th birthday in 2017. However, the publication shared South Africa and Malawi are also potential options.
Simon Case, William's private secretary, is also believed to be "pivotal" in the planning. It is believed he supports a period of separation between the young princes to help them better define their independent roles within the palace.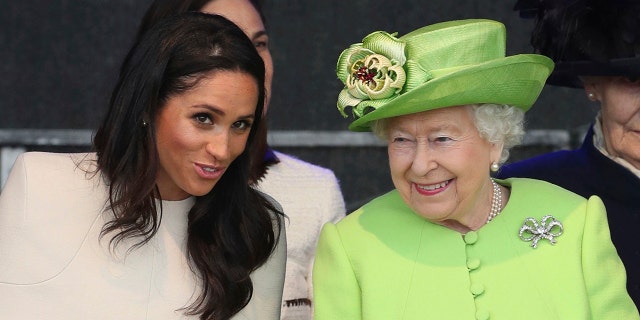 Britain's Queen Elizabeth II and Meghan, the Duchess of Sussex, left, attend the opening of the new Mersey Gateway Bridge, in Widnes, northwest England, Thursday June 14, 2018.
(Danny Lawson/PA via AP)
Despite the revelation, the Sunday Times shared a decision won't unlikely occur until 2020, after Markle and Harry have settled down with their new baby in the more private Frogmore Cottage.
MEGHAN MARKLE'S SURPRISING BIRTH PLANS MAY HAVE BEEN PRINCE HARRY'S IDEA
The potential move isn't exactly a new concept for the British royals. Courtiers have compared the idea to the time the queen and the Duke of Edinburgh had a "Malta moment," when they spent time on the Mediterranean island between 1949 and 1951.
Buckingham Palace issued a statement after the news broke in the Sunday Times. They're calling reports of an alleged move to Africa "speculative."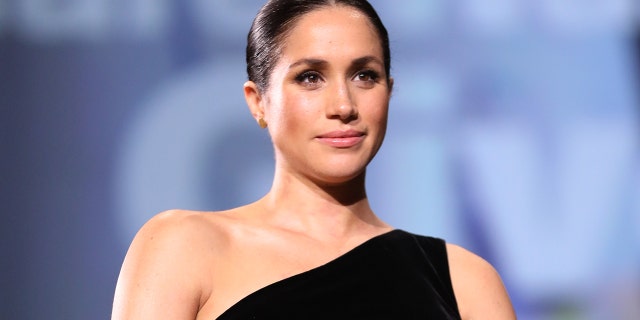 Meghan Markle, Duchess of Sussex
(Getty)
"Any future plans for The Duke and Duchess are speculative at this stage," announced the palace. "No decision has been taken about future roles. The Duke will continue to fulfill his role as Commonwealth Youth Ambassador."
Before Markle became an official member of the royal family, she served as an ambassador for World Vision in February 2016. She traveled to Rwanda to see how a local school was impacted by having access to clean water thanks to a pipe built by the global relief charity within the community.
MEGHAN MARKLE 'SPEAKS HER MIND' LIKE AN AMERICAN WOMAN, SAYS PRINCESS DIANA'S ROYAL BUTLER
"Meghan is a true humanitarian," wrote Lara Dewar, chief marketing and developing officer, to Fox News in December 2017. "We're deeply grateful for her contribution as a global ambassador for World Vision over the past two years and for helping to raise awareness for the world's most vulnerable children."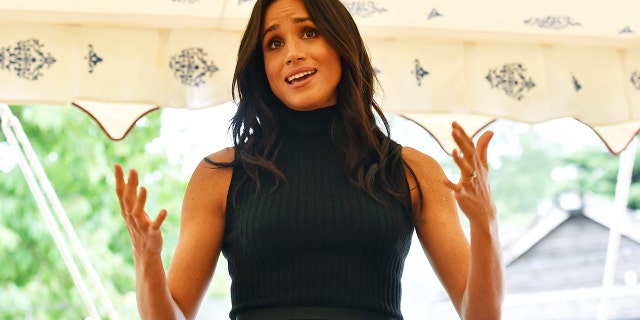 Meghan Markle, Duchess of Sussex
(Getty)
During her visit, Markle taught students to paint, and she helped drill a borehole to provide fresh water.
"I personally witnessed Meghan's passion to improve the lives of children and, know her heart to advocate for the rights of girls — to her and amplify their important voices," Dewar said. "She will undoubtedly bring vast energy to her charity work as a member of the Royal Family. We can't wait to see what the future holds for her and Prince Harry — a couple who clearly have a heart for social justice."
"We are grateful to Meghan, who has been a World Vision ambassador for the past two years and has helped us support the world's most vulnerable children," a rep for World Vision International wrote to Fox News at the time. "Her humanitarian work has taken her to Rwanda and India where she has inspired and transformed the lives of many children. We wish the couple every happiness together."